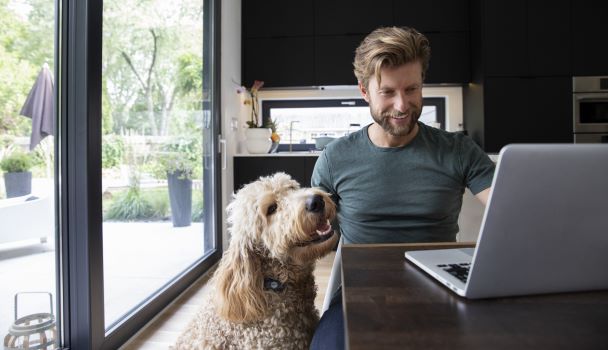 Fast answers to your most common questions
Market fluctuations can lead to more questions from clients and longer wait times on the phone. To help you skip the line, below are answers to clients' frequently asked questions. Know that we're always here for you – by phone, on Schwab.com, and on our mobile app.
Transfer of Assets FAQs
Some transfers from originating firms are being rejected for various reasons. Below is a list of FAQs for you to review to determine next steps:
Schwab does not currently support holding cryptocurrency positions. These positions may either remain at the originating firm or must be liquidated prior to the completion of the transfer.

Accounts at Schwab will need to be approved for options trading prior to the completion of transfers of options positions from your current brokerage firm. Please note: Options approval may take 5-10 business days.

Transfers submitted without appropriate options approval level at Schwab will be rejected. To prevent this, you can complete an application to add the options trading feature at Schwab or close the options position before transferring, if you haven't already.

New clients need to have the margin feature active before Schwab can accept margin debits into the account or use any marginable securities for margin or borrowing purposes. To resolve this, margin is a default feature available to new brokerage accounts. New clients will need to ensure that they DO NOT check the "No, do not add margin" box during the account opening process. Existing clients without the margin feature enabled will need to complete a new margin application. Margin requirements at Schwab may vary from other firms. 

Your current brokerage firm will need to reconcile the transfer activity, and if incorrect instructions were submitted, your current brokerage firm will need to submit a claim to Schwab to return securities sent in error. Unfortunately, there is no action that Schwab can take to rectify this. You may wait for the process to complete, or you may contact your brokerage firm to expedite the process.

You can only transfer whole shares from your originating firm's account to your Schwab account. The originating firm will sell fractional shares and the cash will be sent to your Schwab account.
Fund availability and trading
Fund Availability and Trading
Generally, clients may use a recent deposit to purchase marginable securities at Schwab. Please note that Schwab, like many firms, has exceptions to this rule. Please note the following:

Orders for marginable and non-marginable securities are generally allowed to place trades using a recent deposit. 
Options and penny stock purchases require cleared cash prior to order entry. Cleared cash is defined as funds not subject to a hold.
MoneyLink deposits may take up to three business days to clear. 
Direct Public Offerings
Direct Public Offerings
Direct Public Offerings (DPO), also known as direct listings, allow private companies to list public shares on an exchange. Clients will be able to purchase shares as soon as the shares begin trading in the secondary market.

A predetermined number of shares and initial public price are not known with a DPO. On the day of the DPO, the number of shares that trade is dependent on the number of shares that company employees and private investors choose to list on the market. The price at which the shares start trading is dependent upon supply (number of shares) and market demand, and as a result, the share price can be highly volatile.

Any buy orders placed prior to or on the first day of trading require the use of a limit order. If placing a limit order prior to the first day of trading, clients must use good-til-cancelled limit orders, which will remain open until executed or cancelled. Market orders will be accepted beginning on the second day of trading.

Buy limit orders allow clients to indicate the highest share price they are willing to pay. If a stock opens and trades above this limit price, the limit order will not be executed. To be eligible for trade execution, shares must trade at or below the limit price.

In cash accounts, or accounts without the margin feature, cash is required in the account to pay for the purchase. In margin accounts, cash or margin cash available is required in the account prior to placing an order. Also, no short selling of the shares is permitted on the first day of trading.

DPOs are generally regarded as high-risk investments. Schwab is not recommending the purchase of any particular DPO. Clients should decide whether an investment in any particular DPO is suitable for them.
Day Trading and Trade Settlement
Day Trading and Trade Settlement
Generally, a pattern day trader is a client who has executed four or more day trades in a margin account within five business days. As a pattern day trader, you must maintain the $25,000 minimum equity for the previous trading day.

If you drop below the required minimum of $25,000, you will be held to liquidating trades only for that entire day. You can satisfy the minimum by depositing additional funds and/or marginable securities.
Margin calls
Margin calls
Margin is an extension of credit from a brokerage company using your own securities as collateral. Funds borrowed on margin may be used for any purpose, including the purchase of securities. Interest is charged on the borrowed funds for the period of time that the loan is outstanding. For more information, please review our Margin Lending Overview.
 

Schwab can liquidate securities to cover any margin deficiency and is not required to notify you before doing so. If you or Schwab liquidates securities to meet a margin call, your risks include unintended tax consequences from the sale of your securities, the possibility that Schwab might sell securities you preferred to hold, and a price received for a sale that you may be unhappy with. If a margin call is issued, you are required to promptly bring your account to the required maintenance level. It is Schwab's policy to attempt to contact you, when practicable, to notify you of a margin deficiency. However, Schwab can sell securities in your account, without prior notice, to cover any deficiency.

Once you borrow on margin, you are required to maintain a certain amount of equity in your account, depending on the securities you hold. By 'equity', we mean the value of the account above the amount borrowed from Schwab. Typically, the equity maintenance requirement is at least 30% of the total account value, but it can be higher for certain securities or accounts.

Visit our Margin Loans page for more information on requirements for buying and borrowing against securities in a margin account based on Federal Reserve Board Regulation T ("Reg T"), FINRA regulations, and Schwab rules.

To view margin maintenance requirements of a specific security, log in and use the Margin Maintenance Requirement Lookup tool.
How to Trade
How to Trade
Standard market hours are 9:30 a.m. to 4:00 p.m. ET, Monday to Friday. Orders can be placed at any time and will only be eligible for execution from 9:30 a.m. to 4:00 p.m. ET.

Please visit our Extended Hours Trading page for full information. Please note the following:

Extended Trading Sessions: Schwab's Extended Hours Trading offering has two components, the Pre-Market Trading session and After-Hours Trading session. These are completely independent from the standard trading session. Extended hours orders must be placed on the special Extended Hours Trading screens at schwab.com, or by calling us at 800-435-4000 and asking for an Extended Hours Trading representative. 
Pre-Market: Orders can be placed between 8:05 p.m. (previous trading day) and 9:25 a.m. ET and will be eligible for execution between 7:00 a.m. and 9:25 a.m. ET.
After Hours: Orders can be placed and are eligible for execution between 4:05 p.m. and 8:00 p.m. ET.
Only limit orders for the Extended Hours sessions are accepted. 
Orders are only good for the session in which they are placed. There is no carryover into any other sessions.
Equity and equity options do not trade on weekends. An order may be entered, however are only eligible for execution M-F.
 

Our step-by-step guide will show you how to use the All-in-One trade ticket to trade stocks, ETFs (exchange-traded funds) and options. 

Use the Order Status page to view the status of all open orders and other recent order activity in the currently selected account.

To change an open order, click the Change button. The "Change Order Request" screen will appear. You can change the quantity, price, or special conditions of your order. Other fields cannot be changed.

NOTE: Changing an order DOES NOT GUARANTEE that the original order will not be executed. When you change an order, FOR A SHORT TIME IT MAY SEEM AS THOUGH TWO ORDERS ARE OPEN. You do not have to send another change request, the old order will eventually be closed (if it is not Too Late to Cancel).

If you need to cancel an order and the order still shows as Open on the Order Status page, click on the "Cancel" button. The "Cancel Request Verification" screen will appear. On this page you have the choice of "Do Not Cancel Order" or "Cancel Order." After you click on "Cancel Order," a "Cancel Order Acknowledgment" will appear, confirming that we have received your request to cancel your order.

When selling one mutual fund and buying another, canceling the sell order will cancel both the buy and the sell trade orders (since the proceeds are no longer available for the buy order). Canceling the buy order will leave the sell order intact, and will only cancel the buy order.

Once your order is executed, it cannot be changed or canceled. During market hours, only limit, stop and stop limit orders can be changed, because market orders are generally executed too quickly. Market orders entered while the market is closed or during market halts may be changed only if they can be processed before the market opens on a best efforts basis. Mutual fund orders cannot be changed. You must cancel the order and enter a new one.
Schwab Stock Slices™
Schwab Stock Slices™
With Schwab Stock Slices, you can own a slice (fractional share) of any stock in the S&P 500® starting at $5 each. Select between 1 and 10 stocks by name or use pre-sorted lists by industry and the amount you'd like to invest up to $10,000. You can use Schwab Stock Slices to invest as often as you'd like. 

Conveniently get started at Schwab.com under Trade > Schwab Stock Slices or through the Schwab Mobile App.
2022 Tax Year Information
2022 Tax Year Information
The Schwab Tax Center is a one-stop resource for information on tax changes, cost basis reporting, tax preparation, and more.

If you are looking for your 1099 Composite tax forms, they're now available online. Log in and visit the 1099 Dashboard (login required).

You can view, print, or download many of your 1099 documents at the 1099 Dashboard (login required). Available forms include Form 1099-R, Form 1099-INT, Form 1099-MISC, Form 1099-NEC, Form 990-T, and employer-sponsored 1099 tax forms.

Other tax forms (e.g., Form 5498) can also be found on the Statements page.

You can also access your 1099s via the Schwab Mobile App. Tap Client Service, and then select the 1099 Tax Forms menu.

Not all accounts receive tax forms in a given calendar year. Tax forms are usually generated for the following circumstances:

For taxable brokerage accounts: Form 1099-Composite is generated for accounts where any taxable transaction such as dividends, interests, or closing transactions (sale of securities) occurred within the calendar year.
For IRAs:

Form 5498 is generated for accounts where a contribution is made within a calendar year.
Form 1099-R is generated for accounts where a distribution was made within a calendar year.

For bank accounts: Form 1099-INT is generated for accounts where the total interest paid for a calendar year is more than $10.

If we receive updated information after we've produced your original form, we're required by the IRS to send you a corrected Form 1099 within 30 days of being made aware of the change. The most likely reason is that one or more of the issuers of a security in your account reported a reallocation of certain income, such as dividends or capital gains, after we produced your most recent tax form.

On your corrected 1099, you will find the revision(s) clearly displayed with the word "Corrected."

Once all of your 1099 information has been posted to Schwab.com, you will be able to import your Schwab 1099 Composite data directly into TurboTax, H&R Block or TaxAct tax software. For more information regarding importing your 1099 data, log in and visit the 1099 Data and Tax Software page.

For more details on required minimum distributions (RMDs) click here. To see the schedule of tax forms for distributions you've already taken, log in and click here.

If you've recently transitioned to Schwab, here's some helpful information for you as you prepare for this tax season.
Account Transfer
Account Transfer
We are delighted you've decided to pick Schwab. Please visit this link to learn how easy it is to transfer your assets to Schwab.

When we receive notification that an account holder has passed away, we take steps to protect their accounts and prepare to work with the deceased's estate. The Schwab Relationship Specialist assigned to the case then works with the inheritors and estate professionals to transfer the assets. Most transfers are completed within a few weeks but some can take several months, depending on the number and type of accounts. The first step is to notify Schwab of the death
Account Maintenance
Account Maintenance
If you need to change your password or login ID, login and visit the Security Center. If you're locked out of your account, we can help you log in.

As part of our ongoing commitment to protecting your account, we're always updating our technology and protocols to help keep your personal and financial information safe. Through this process, you may notice minor updates to the login experience when accessing your Schwab account.

Schwab MoneyLink® is a free service that allows you to electronically transfer funds between your Schwab brokerage accounts and your external accounts at U.S. financial institutions.

You can enroll in MoneyLink, verify trial deposits, and manage existing profiles on Schwab.com by following Accounts > Transfers & Payments > External Accounts. MoneyLink is available for Schwab Brokerage accounts only.

To enroll through the mobile App:

Log in, go to More, Transfers & Payments, and hit Transfer.
Select External Accounts and click Add Account.
Select the Terms and Conditions box and click Continue.
Select your financial institution, enter the login credentials for your financial institution and click Continue.
Choose a 2-Factor Authentication method and click Continue.
Enter your temporary identification code and click Continue.
Confirm your selected account and click Continue.
A confirmation message will appear.

Save time depositing checks by using Schwab Mobile Deposit - we've made it easier than ever by increasing many mobile deposit amounts.

Yes, there is a limit on the amount you may deposit each day. Your daily deposit limit amount is clearly indicated on the Deposit screen, just under the Amount field.

For answers to other common mobile deposit questions, visit our dedicated page.

It depends on where you live.

If you're a resident of AK, AZ, CA, CO, HI, IA, ID, KS, MT, ND, NE, NM, NV, OK, OR, SD, TX, UT, WA, or WY, or a member of Armed Forces America or Armed Forces Pacific:

For standard delivery, mail to:
Charles Schwab & Co., Inc.
P.O. Box 982600
El Paso, TX 79998-2600

For Overnight/FedEx/UPS delivery, mail to:
Charles Schwab & Co., Inc.
1945 Northwestern Drive
El Paso, TX 79912-1108

If you're a resident of AL, AR, CT, DC, DE, FL, GA, IL, IN, KY, LA, MA, MD, ME, MI, MN, MO, MS, NC, NH, NJ, NY, OH, PA, RI, SC, TN, VA, VT, WI, WV, American Samoa, Guam, Marshall Islands, Northern Mariana Islands, Puerto Rico, or the Virgin Islands, or a member of Armed Forces Europe:

For standard delivery, mail to:
Charles Schwab & Co., Inc.
P.O. Box 628291
Orlando, FL 32862-8291

For Overnight/FedEx/UPS delivery, mail to:
Charles Schwab & Co., Inc.
1958 Summit Park Blvd.
Orlando, FL 32810

To avoid delays, please do not mail checks directly to branches.

A problem was identified in early March that prevented some clients from linking their external bank account to their Schwab account. This issue has been resolved. Note that you should confirm your username and password for your bank account prior to initiating the external account linking process.

Go to our Send Wire page, log in, and follow the instructions.

Use our dedicated Client FAQ page for additional questions around moving money or assets and your account.
Common questions about Schwab Intelligent Portfolios®
Common questions about Schwab Intelligent Portfolios®
If you want to change your portfolio allocation, you can review and update your portfolio by retaking the questionnaire online. After log in, click the Profile tab and select Review Profile, then adjust your answers based on your new risk tolerance.

The primary purpose of rebalancing is to keep your portfolio's asset allocation consistent with your targeted level of risk as markets fluctuate over time. The recommended allocation for your portfolio is based on your goal, time horizon, and risk profile.

Schwab Intelligent Portfolios are monitored and automatically rebalanced as needed to keep the allocation consistent with the client's risk profile as markets fluctuate over time. Portfolio allocations are not adjusted tactically based on short-term views about the markets. In a normal environment, rebalancing happens a few times per year; during more volatile times, don't be surprised if this number increases."

As with any investment, all Schwab Intelligent Portfolios contain some level of investment risk. While our most conservative models have lower risk, they, too, are susceptible during market volatility.

Transactions (e.g. account closures) can take up to five business days to process. Processing times are also noted in the Schwab Intelligent Portfolios Solutions Brokerage Agreement.

For taxable accounts, the wash sale rule is a sale, and then repurchase of the same security over a 30-day period which disallows the loss for tax deduction purposes. During times of market volatility, trading increases both for account rebalancing and tax-loss harvesting purposes. Because of this, when clients adjust their risk after a trading event has occurred, there could be certain securities within their portfolio that do not trade immediately in order to comply with this tax code. However, the trade instruction remains in the account and is executed as soon as possible.

Tax-loss harvesting can help offset capital gains and lower your taxable income by automatically selling an ETF that has fallen enough below the price you paid for it and replacing it with an alternate ETF in the same asset class to keep your portfolio's allocation consistent.

Periods of elevated market volatility highlight the potential benefit of tax-loss harvesting as the number of these trades have historically surged when markets turn turbulent. The goal of the Schwab Intelligent Portfolios algorithm is to maintain a portfolio that closely tracks the investor's strategic asset allocation and captures tax-deductible losses while generally preventing wash sales in your account. As it's a complicated and time-consuming process, Schwab Intelligent Portfolios has automated this process.
IRA Contributions
IRA Contributions
Yes, one of the provisions of the SECURE Act was that you can now make contributions to your Traditional IRA at any age, as long as you have earned income. If you are over age 70.5 and would like to make a contribution to your Traditional IRA, please call 800-435-4000 or deposit a check. Please note that if you are over age 70.5, you can only make contributions for the 2020 tax year, not 2019.
Asset Protection
Asset Protection
Your assets are yours. The SEC's Customer Protection Rule (Rule 15c3-3) safeguards customer assets at brokerage firms by preventing firms from using customer assets to finance their own proprietary businesses. At Schwab, clients' fully paid securities are segregated so that they are not available to the firm. Client cash deposits invested at the broker-dealer are maintained in Special Reserve Accounts For The Exclusive Benefit Of Our Customers, as required by the SEC's Customer Protection Rule. Read more on how your assets are protected and safe at Schwab.

Yes and Yes. The Securities Investor Protection Corporation (SIPC) was created to protect against the loss of customer assets at brokerage firms. SIPC offers protection of up to $500,000, including a $250,000 limit for cash, if a brokerage firm fails and covers most types of securities, such as stocks, bonds, and mutual funds. SIPC does not protect against losses caused by a decline in market value. For more information about SIPC, visit www.sipc.org. In addition to SIPC, Charles Schwab & Co., Inc. customers receive an extra level of coverage. Schwab maintains "excess SIPC" insurance protection for securities and cash up to an aggregate claim amount of $600 million. This coverage helps ensure customer claims will be covered in the event of a brokerage firm failure and funds covered by SIPC protections are exhausted.

Yes. The Federal Deposit Insurance Corporation (FDIC) is an independent agency that is backed by the full faith and credit of the United States government. Its purpose is to protect depositors' funds placed in banks and savings associations. Since the FDIC was established in 1933, no depositor has lost a penny of FDIC-insured funds. The standard FDIC insurance amount is $250,000 per depositor, per insured bank, per ownership category, and includes accounts held singly or jointly. The same amount applies to trust-owned accounts. Go to www.fdic.gov to learn more about FDIC coverage.

All deposit accounts held at Charles Schwab Bank, SSB are FDIC-insured, including Schwab Bank Investor Checking™ accounts and Schwab Bank Investor Savings™ accounts.

Charles Schwab & Co., Inc., acting as a deposit broker, can place deposits at FDIC-insured banks on your behalf. In such cases, the FDIC insurance available from the bank "passes through" to you. FDIC-insured deposits are available through your Schwab brokerage account in two ways: 

Certificates of deposit. Schwab's CD marketplace, Schwab CD OneSource®, enables you to purchase CDs from FDIC-insured banks across the country. CDs you purchase through Schwab are aggregated with other deposits you hold at each issuing institution and are FDIC-insured up to $250,000 per bank.1 Through CD OneSource, you may purchase CDs from multiple banks for added FDIC coverage. 
Bank Sweep. If the cash feature for your Schwab brokerage account is Bank Sweep, your cash balances are automatically swept to deposit accounts at Schwab-Affiliated Banks and are FDIC-insured, in aggregate, up to $250,000 per Affiliated Bank, per depositor, for each account ownership category.

You can find detailed information by account, updated every business day, on the Balances page or by going to schwab.com/login > Accounts > Balances. It is also available on your monthly statement.