Rethinking your retirement?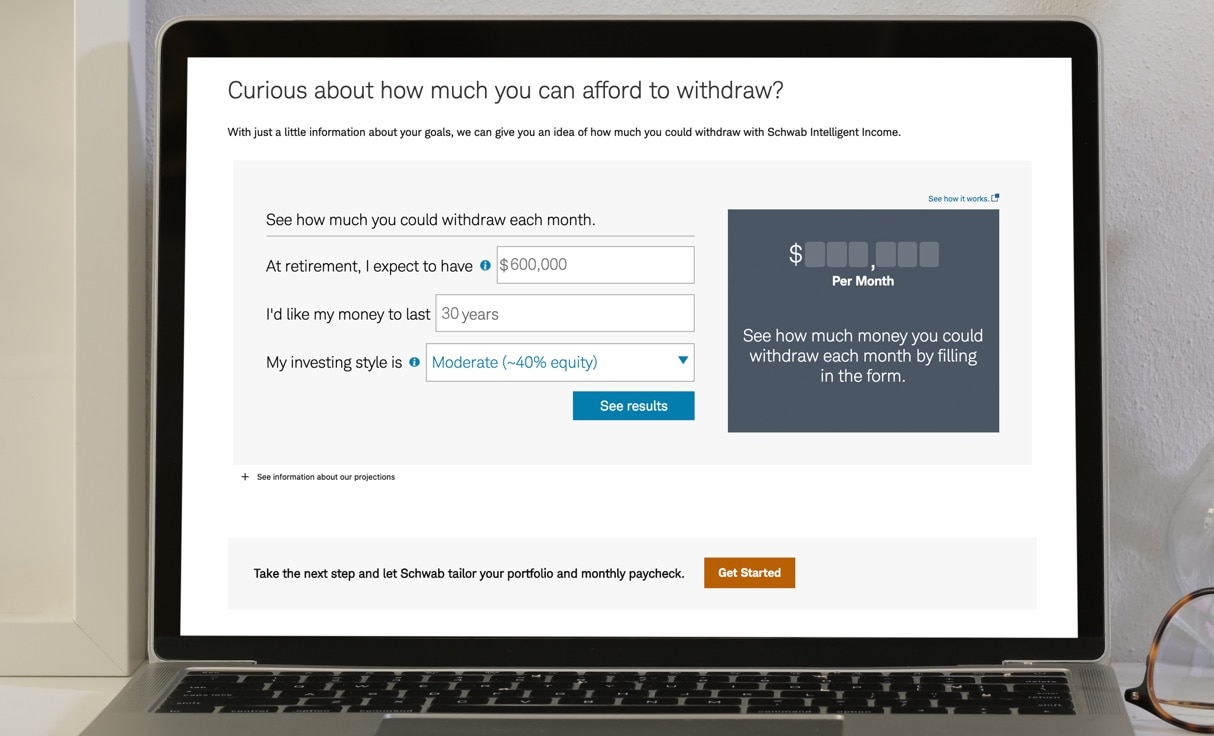 Use our college savings calculator to answer a few questions about your goals for your student's potential college plans, then receive an estimated monthly savings goal to help you plan ahead.

See if your tuition savings goals are on track >
Thinking about a new home?
Begin to plan for your home purchase with the mortgage calculator. Based on your needs, see how much you could expect to pay each month.
Create a personalized plan and investment strategy with guidance on your terms.
Your complimentary financial plan.

At Schwab, every client can get access to Schwab Plan™ , a complimentary plan to help you reach your retirement goals. 

Get one-on-one guidance to help you create a financial plan and investment strategy tailored to your goals. A Financial Consultant can also help you select the right level of services and connect you to specialists for more complex needs. Find a Financial Consultant near you.
Talk to a Schwab professional about financial planning.