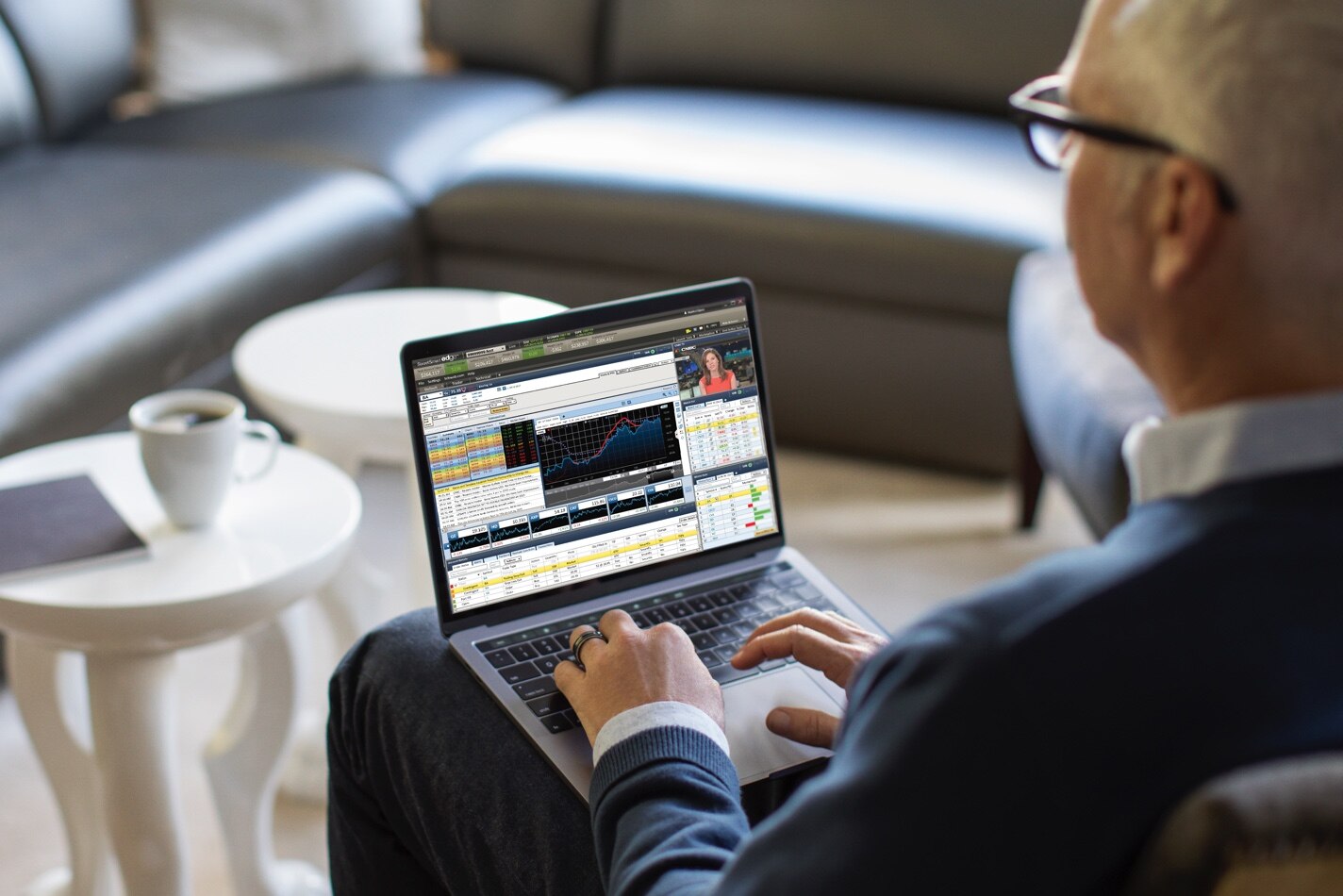 Get a premium options trading experience without paying a premium price.
$0 base + $0.65 per options contract1
Intuitive tools and platforms
Support from options specialists
Education + expert commentary
Trade options online for just $0.65 per contract fee—no base commission.¹ And your satisfaction is guaranteed.²
If you're not completely satisfied, we'll refund your eligible fee or commission and work with you to make things right. 
 
Power your options trading with our premier tools.
Quickly narrow down potential trade ideas.
Whether you're bullish, bearish, or neutral, Idea Hub™ canvases the market for trade ideas based on market action, volatility, earnings, and income-based strategies.
Analyze trades before you make them.
The interactive Trade & Probability Calculator helps you assess the potential risk, reward, and pricing scenarios of a trade before placing it.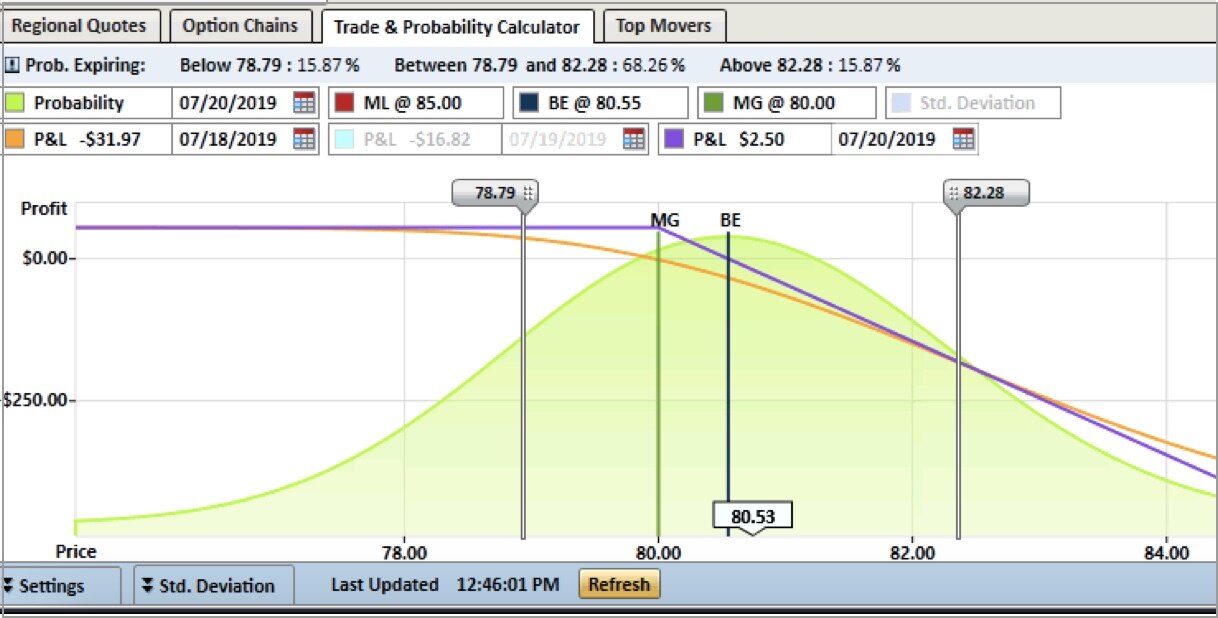 Get order entry tools designed to help save you time and money.
Quickly place single, multi-leg, and conditional orders using the intuitive All-in-One Trade Ticket®.
Schwab's own Walk Limit® order type works your options orders for you, automatically adjusting the limit price across specified time criteria and price increments to try to obtain a favorable execution price within the bid/ask spread Tooltip The bid/ask spread is the difference between the highest price that a buyer is willing to pay (bid) and the lowest price that a seller is willing to accept (ask) .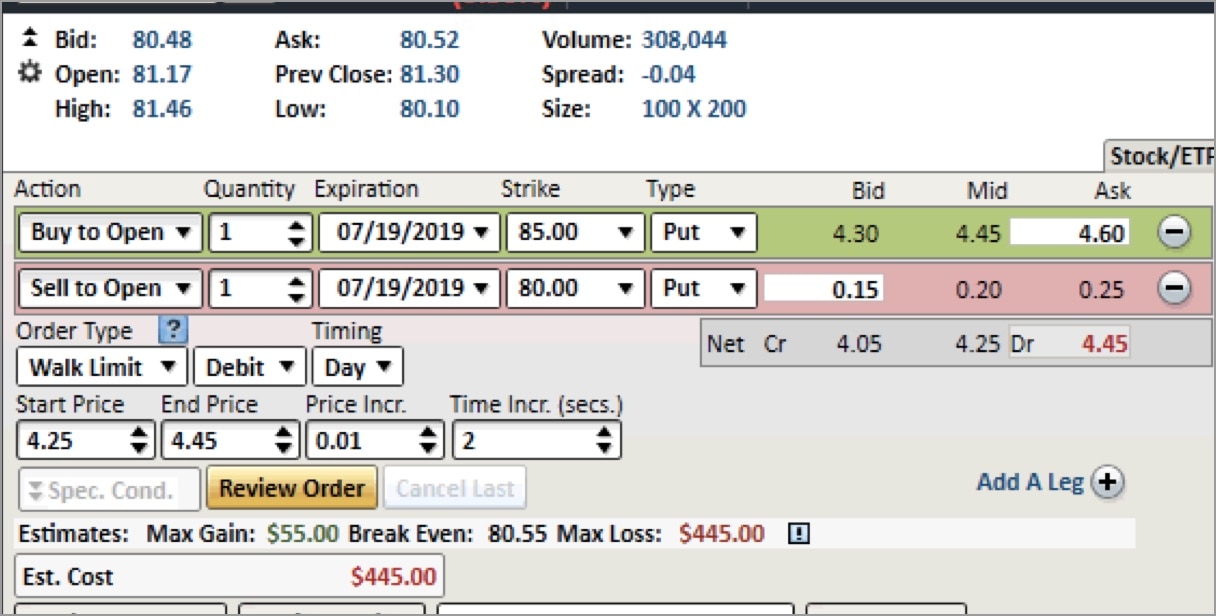 Trade options using our advanced desktop platform, StreetSmart Edge®, and on Schwab.com and Schwab Mobile apps.
Talk strategies and tactics with licensed options trading specialists.
Our options specialist team is dedicated to using its decades of trading experience to help you evaluate and implement your options strategies.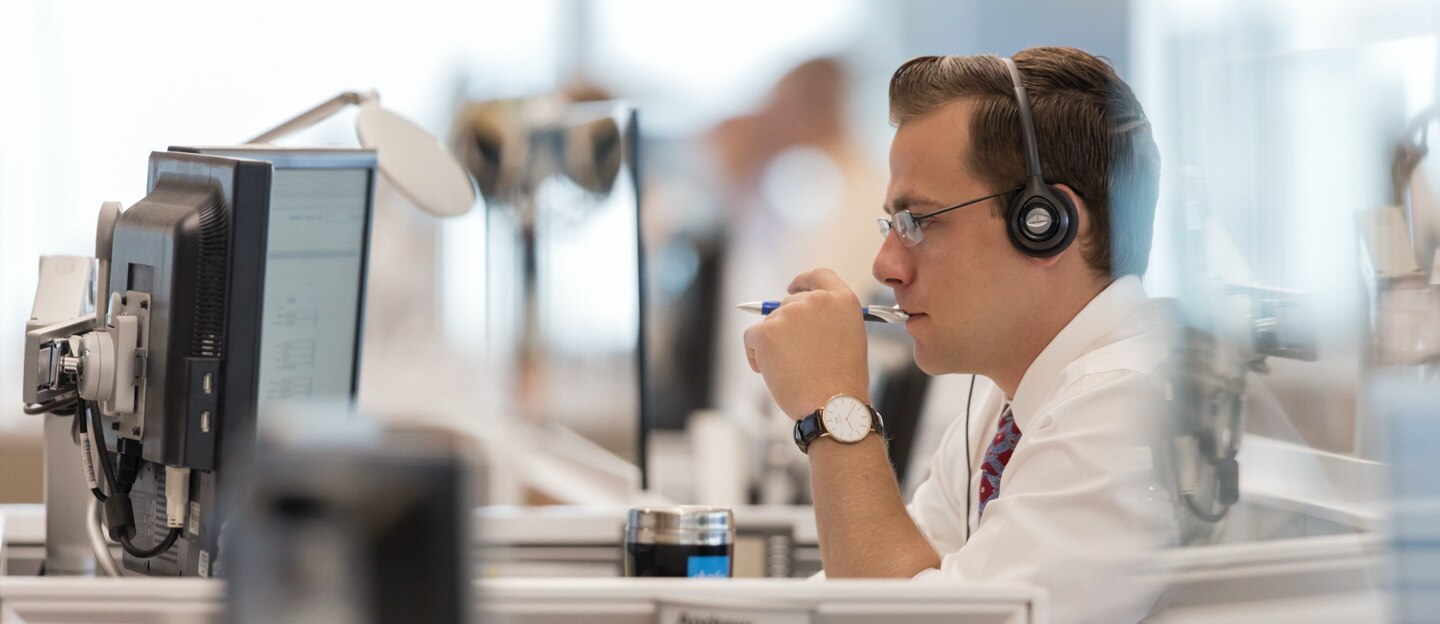 Get expert market commentary, insights, and trading knowledge.
Today's Options Market Update
Stay informed of notable options market action.
Schwab Live Daily
Help sharpen your options trading skills with live online insights and commentary.
Options Education
Cultivate your skills and learn new ones for any experience level.
Open an account today

No account fees or minimums.

Already a client? Log in to apply for options approval.
Have questions about options? We're here to help.