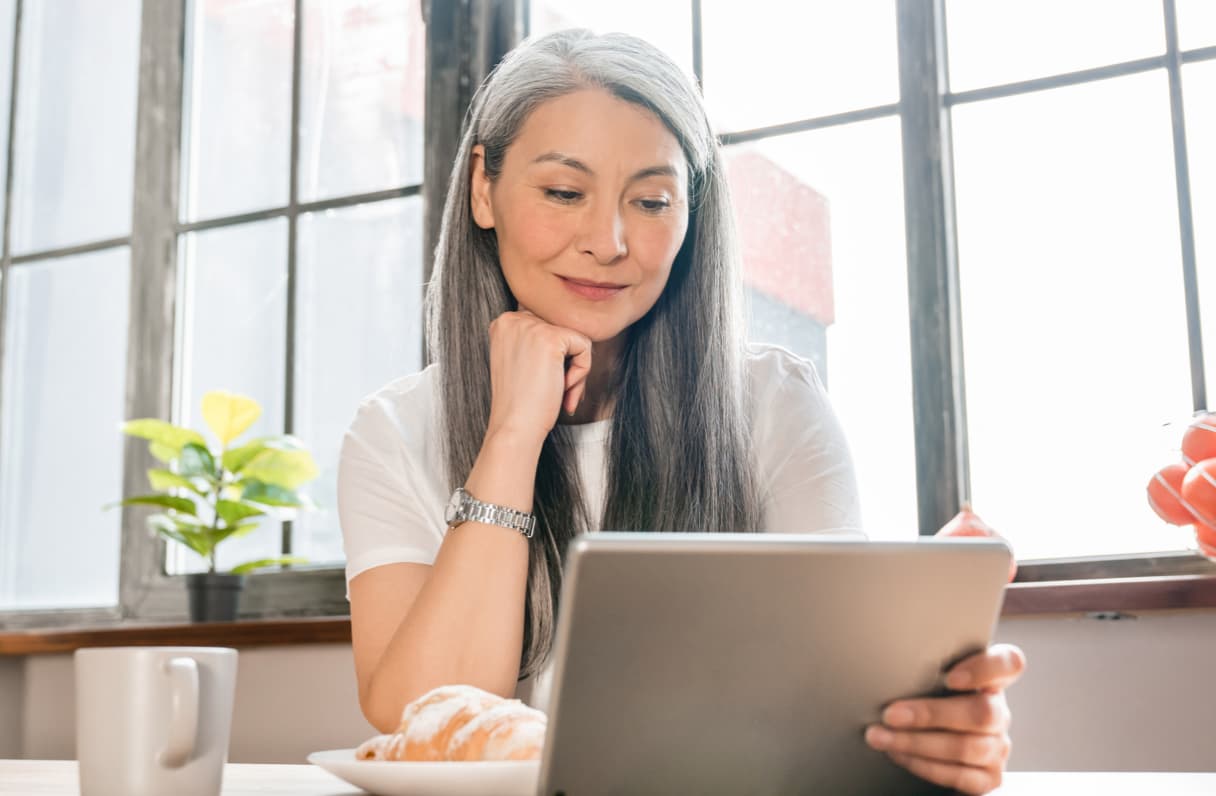 The peace of mind that comes from a personalized plan.
Schwab Private Client™ can help you meet your needs today, tomorrow, and in the years to come.  
Putting you at the center of the planning process.
Your life is unique. Your financial plan should be, too. Your Private Client Advisor will work closely with you to understand your needs and goals, and to create a personalized wealth management plan that will adapt to wherever your financial journey takes you.
By asking questions and listening attentively, your dedicated team can help you focus on what really matters when it comes to building and managing your wealth.

You're in charge of our collaborative efforts to address your needs, whether that's through an investment portfolio, legacy planning, or something else.

We're with you every step of the way to put your plan into motion and help you navigate a broad range of wealth management topics.

We'll provide ongoing reviews of your financial situation and help you make adjustments to keep you on track or plan for new goals.
A plan that adapts to your changing needs.
Your wealth deserves more than a one-size-fits-all planning approach. Enjoy the comfort and confidence of working with a Private Client Advisor who deeply understands you and your financial situation, and has experience guiding other clients through their own unique financial journeys and life stages.
Starting out
Building your career
Raising a family
Planning for retirement
Retirement
Defining your legacy
Ready to start a conversation?

Talk to a Financial Consultant to find out if Schwab Private Client is right for you.

Already working with a Schwab Financial Consultant?

Talk to your Financial Consultant to learn more about Schwab Private Client.
Common questions
Yes. You and your dedicated team will engage in discovery conversations related to your specific financial situation. Your portfolio is tailored to your needs and goals and may include tax planning and investment planning.1

The annual fee for Schwab Private Client starts at 0.80% of assets and decreases at higher asset levels (see chart). Enrollment minimum is $1 million. Fees are applied quarterly, and there are no withdrawal fees.

| | |
| --- | --- |
| Billable Assets | Fee Schedule |
| First $1 million | 0.80% |
| Next $1 million (more than $1M up to $2M) | 0.75% |
| Next $3 million (more than $2M up to $5M) | 0.70% |
| Assets over $5 million | 0.30% |

Review of your portfolio is managed on an as-needed basis with your Private Client Advisor and continues as long as you are enrolled in the Schwab Private Client program. The frequency of portfolio reviews is agreed upon between you and your dedicated advisor.

You will first work with your Private Client Advisor to amend your financial plan. With your approval, your advisor will adjust your portfolio to align with your revised plan. You and your advisor may also consult with Schwab specialists to address specific wealth planning or management needs.

We believe in the long-term benefits of relying on our traditional disciplines around asset allocation and diversification, tuning out the noise to the extent possible and sticking to your long-term goals. That said, if at any time you have concerns, you can contact your Private Client Advisor for guidance.
Questions? We're ready to help.