Schwab's 2022 Long-Term Capital Market Expectations
Our current 10-year outlook highlights better opportunities in international stocks versus U.S. stocks. Meanwhile, our forecasts have risen for several asset classes, including U.S. investment-grade bonds, cash investments, and international large-cap stocks.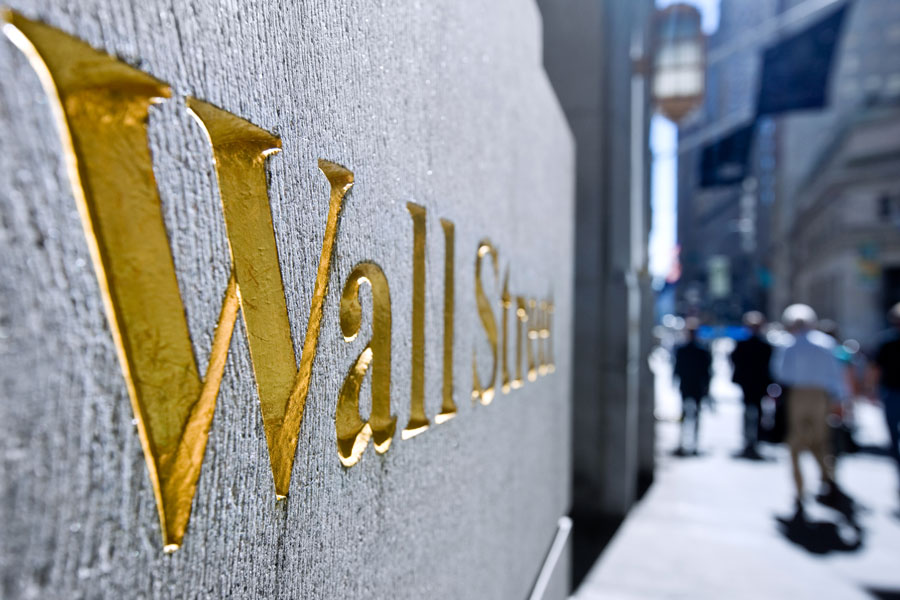 To reach long-term financial goals, investors should have reasonable expectations for long-term market returns. Overly optimistic expectations could lead to saving too little, because they believe their investments will grow enough to fund their retirement or a child's college education. On the other hand, if return expectations are overly pessimistic they may save too much, at the expense of everyday living and enjoyment.
To provide a guide for investors, our analysts at Charles Schwab Investment Advisory, Inc. annually update their long-term return forecasts for stocks and bonds over the coming decade. The latest estimates, summarized in the chart below, cover the period from January 2022 through December 2031. 
Our current outlook highlights better opportunities in international stocks versus U.S. stocks. Our long-term return estimates have risen from last year's forecasts for several asset classes, including U.S. investment-grade bonds, cash investments, and international large-cap stocks. As such, now may be a good time for investors to review their long-term financial goals to ensure that they are based on projections grounded in disciplined methodology.
Historical and projected returns
Source: Charles Schwab Investment Advisory, Inc. Historical data from Morningstar Direct. Data as of 12/31/2021.
* Published last year. Total return = price growth plus dividend and interest income. The example does not reflect the effects of taxes or fees. Numbers rounded to the nearest one-tenth of a percentage point. Benchmark indexes for the asset classes: S&P 500® index (U.S. Large-Cap Stocks), Russell 2000® (U.S. Small-Cap Stocks), MSCI EAFE Index® (International Large-Cap Stocks), Bloomberg Barclays U.S. Aggregate Bond Index (U.S. Investment-Grade Bonds), and Citigroup 3-Month U.S. Treasury Bill Index (Cash Investments). Past performance is no guarantee of future results.
Our estimates take into account the likelihood of higher interest rates as central banks around the world tighten monetary policy in an effort to rein in rising inflation. Our forecasts incorporate the near-term effects of recent price increases for goods and services as demand has outstripped supply. While long-term inflation is still expected to be far lower than its historical average and current readings, our estimates suggest that the forward-looking 10-year outlook for inflation has risen from our last year's forecast. We find the same pattern with real returns for most investments (i.e., returns after removing the effect of inflation). We project higher 10-year real returns for bonds and international stocks, compared to our forecasts last year. The exception is U.S. stocks—despite robust earnings forecasts, a recent rally (in 2021) in domestic stocks has rendered them somewhat richly valued even at current levels.
Inflation expectations have risen since last year
* Published last year. Historical inflation is based on Consumer Price Index for All Urban Consumers, published by U.S. Bureau of Labor Statistics.
Here are answers to frequently asked questions about these market estimates:
How do you calculate your long-term forecasts?
The long-term estimates cover a 10-year time horizon. We take a forward-looking approach to forecasting returns, rather than basing our estimates on historical averages. Historical averages are less useful, as these only describe past performance. Forward-looking return estimates, however, incorporate expectations for the future, and for this reason we believe they are more useful for making investment decisions or projecting future performance than using historical results.
For U.S. and international large-cap stocks, we use analyst earnings estimates and macroeconomic forecast data to estimate two key cash-flow drivers of investment returns: recurring investment income (earnings) and capital gains generated by selling the investment at the end of the forecast horizon of 10 years. To arrive at a return estimate, we answer the question: What returns would investors make if they bought these assets at the current price level to obtain these forecasted future cash flows?
For U.S. small-cap stocks, we forecast the returns by analyzing and including the so-called "size risk premium." This is the amount of money that investors in small-capitalization stocks expect to earn over and above the returns on U.S. large-capitalization stocks.
For the U.S. investment-grade bonds asset class, which includes Treasuries, investment-grade corporate bonds, and securitized bonds, our forecast takes into account: 
Yield-to-maturity of a risk-free bond: We believe the future level of return an investor will receive is anchored to a large extent by Treasury yields. Treasury bonds are generally considered to be default risk-free, because they are backed by the "full faith and credit" of the U.S. government, and there is a negligible chance that the U.S. government will default on its debt obligations. 
Roll-down return is an additional source of return that bond fund investors typically earn, as they almost always invest in a bond portfolio that is designed to maintain an average maturity. For example, a roll-down return occurs when a bond fund manager sells a bond whose maturity falls below the average maturity of the portfolio. This process typically results in a gain because yields on bonds with longer maturities are usually higher than on shorter maturities, and because bond prices rise when yields fall.
Credit risk premium is the return an investor earns for taking on the risk of potential default, i.e., the possibility that a bond's issuer will be unable to pay its obligations on time, or at all. The lower the issuer's credit rating, the higher the credit risk premium investors typically require for accepting the risk of owning the issuer's debt.
Cash investments are very short-term in nature, typically not exceeding three months at a given time, and are reinvested at the end of each period for as long of a horizon as desired. We assume this horizon to be 10 years and estimate the returns from cash investments over this period using a term premium model.
Why do you expect long-term returns to be lower than historical averages?
Three primary factors are behind the forecast for reduced returns: low interest rates, low economic growth, and equity valuations.
Low interest rates. Current and expected interest rates are much lower than what has been experienced historically, especially compared to the high-interest-rate environment of the 1980s. Although our estimates account for a path toward higher rates, they are still not likely to be as high as what we have seen historically. 
Low economic growth. Economic growth and inflation typically go hand in hand. Strong economic growth historically causes rising inflation, as demand grows faster than supply (we witnessed some of this recently as the economy reopened after COVID-19 shutdowns). Inflation induced by growth is a good thing, as asset returns also tend to increase. At present, while near-term economic growth is likely to be strong, consensus forecasts of economic growth over the long term remain subdued. A robust economy is fundamental to achieving healthy returns from the financial markets. Everything from monetary policy to interest rates and company earnings are linked to this. A measure of economic growth is annual real gross domestic product (GDP) growth. According to consensus forecasts, economists expect 2.3% GDP growth per year, on average, over the next 10 years, even after accounting for expectations of increased economic activity in the near term. This compares to historical average GDP growth of 3.1% per year since 1948.
Equity valuations. Valuations appear to be rich especially in the U.S. While earnings are expected to remain robust in the medium term, growth rates have come down from last year. The stock rally in the past year appears to have priced in these earnings expectations. High stock prices today, without a proportionate increase in future earnings, mean lower expected returns going forward. But stocks still tend to have higher expected returns than bonds, albeit with generally higher risks.
Why do you expect international stocks to outperform U.S. stocks?
As shown in the chart above, we project U.S. large-capitalization stocks to return 6.4% annually over the next 10 years, compared with 7.5% for international large-capitalization stocks. The difference is mainly due to the valuation differences between U.S. stocks compared to international stocks. International stocks are generally more risker than U.S. stocks and investors expect to be compensated for taking on this additional risk. However, we believe that the markets have discounted this risk beyond what fundamentals suggest. Consensus forecasts for earnings growth rate both in the U.S. and abroad are expected to be strong—however, U.S. large-cap stocks (as represented by the S&P 500 index) rose by 27% this year, pricing in this future growth to a far greater extent than similar international stocks (as represented by the MSCI EAFE Index), which rose by only 9%. We recognize that historical returns for stocks overseas have lagged domestic stocks. However, at current levels they have a better chance of outperforming, over the next 10-years, even after accounting for risks.
What can investors do now?
Thanks to the power of compound returns—that is, the cumulative effect that gains or losses have on an original investment—what investors do (or don't do) today can have a sizeable impact on the likelihood of achieving their long-term investment goals. 
Our seven investing principles can help you get started and stay on track, but here are a few things to consider now.
Establish a financial plan based on your goals. Be realistic about your goals, and be prepared to change your plan as your life circumstances change. Use our updated expected returns to help you be realistic when creating your financial plan.
This year most of our expected returns went up, but that doesn't mean you should correspondingly reduce the amount you save. Expected returns fluctuate from year-to-year and are far from a guarantee. The more you save, the more cushion you have in case actual returns don't meet what we expect. 
Build a diversified portfolio based on your tolerance for risk. Various asset classes—such as stocks, bonds, or cash—behave differently in changing market environments, and it has been nearly impossible to predict which asset classes will perform best in a given year. Instead of chasing past performance, create an appropriately diversified portfolio that can help minimize the effects of market ups and downs.
Important Disclosures

All forward looking statements contained in this release, including any forecasts and estimates, are based on Charles Schwab Investment Advisory's outlook only as of the date of this material. 

Investing involves risk including loss of principal.

The information provided here is for general informational purposes only and should not be considered an individualized recommendation or personalized investment advice. Data here are obtained from what are considered reliable sources; its accuracy, completeness or reliability, however, cannot be guaranteed.

All expressions of opinion are subject to change without notice in reaction to shifting market or other conditions. Data contained herein from third-party providers is obtained from what are considered reliable sources. However, its accuracy, completeness or reliability cannot be guaranteed.

Past performance is no guarantee of future results and the opinions presented cannot be viewed as an indicator of future performance.

Diversification strategies do not ensure a profit and do not protect against losses in declining markets.

International investments involve additional risks, which include differences in financial accounting standards, currency fluctuations, geopolitical risk, foreign taxes and regulations, and the potential for illiquid markets.

Small-cap stocks (or securities or investments) are subject to greater volatility than those in other asset categories.

Fixed income securities are subject to increased loss of principal during periods of rising interest rates. Fixed‐income investments are subject to various other risks including changes in credit quality, market valuations, liquidity, prepayments, early redemption, corporate events, tax ramifications and other factors.

Indexes are unmanaged, do not incur management fees, costs and expenses and cannot be invested in directly. For more information on indexes please see www.schwab.com/indexdefinitions.

Examples provided are for illustrative purposes only and not intended to be reflective of results you can expect to achieve.

Source: Bloomberg Index Services Limited. BLOOMBERG® is a trademark and service mark of Bloomberg Finance L.P. and its affiliates (collectively "Bloomberg"). Bloomberg or Bloomberg's licensors own all proprietary rights in the Bloomberg Indices. Neither Bloomberg nor Bloomberg's licensors approves or endorses this material, or guarantees the accuracy or completeness of any information herein, or makes any warranty, express or implied, as to the results to be obtained therefrom and, to the maximum extent allowed by law, neither shall have any liability or responsibility for injury or damages arising in connection therewith.

Charles Schwab Investment Advisory, Inc. ("CSIA") is an affiliate of Charles Schwab & Co., Inc. ("Schwab," Member SIPC).

0222-2TAM