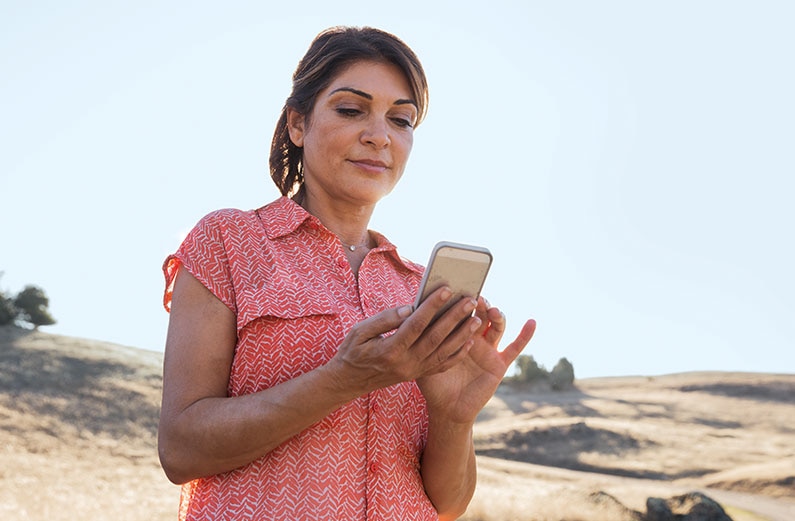 Types of brokerage accounts
If you have money set aside and are trying to find the right way to manage it, opening a brokerage account may be a good option for you. Learn about the types of brokerage accounts and how you can start investing.
On this page:
What is a standard brokerage account?
A standard brokerage account allows you to easily deposit money and buy and sell investments through a brokerage. With this type of brokerage account, you'll be able to take advantage of penalty- and restriction-free withdrawals, no contribution limits, and more flexibility as market conditions change. 
What are the different brokerage account ownership types?
When you open a brokerage account, you need to choose between an individual or joint brokerage account. Joint brokerage accounts are beneficial if you're looking to pool your investments with another person, such as a spouse or family member, and can be a way to simplify investment management and/or estate planning. Read below for a quick snapshot of the different brokerage account choices available to you, and what they entail.
Individual brokerage account
An individual brokerage account has the name of one, and only one, account owner attached.
Joint brokerage account
A joint brokerage account is shared by two or more individuals. Joint brokerage accounts are most commonly held by spouses, but are also opened between family members, such as a parent and child, or two individuals with mutual financial goals, such as business partners. There are three types of joint brokerage accounts:
Joint Tenants with Rights of Survivorship: Both owners have equal rights to this type of brokerage account. If one owner dies, the survivor will automatically receive the decedent's share of the account. 
Tenants in Common: With this type of brokerage account, if one owner dies, there is no right of survivorship—instead, the decedent's share of the account will go to their estate.
Community Property: This type of brokerage account is owned only by a married couple. The assets are split 50/50 between each spouse, and if one owner dies, the decedent's share will go to their estate. This type of brokerage account is only available in AZ, CA, ID, LA, NM, NV, TX, WA and WI.
What are the Schwab brokerage account features?
Once your brokerage account is open, you can use the money you've deposited to start buying investments. However, just as there are different brokerage account ownership types, with Schwab there are also different features you can add to your account, such as:
An option is a contract to buy or sell a specific underlying asset (such as a stock or ETF), at a specified price, within a specified timeframe. While options can potentially help you protect your portfolio, generate income, or speculate on the market, there are also some risks to consider, and approval is required before you can take advantage of this account feature. Learn more about options trading, as well as the tools and support Schwab offers.

Once your account has been funded, you can also take advantage of free standard checks and a Visa® Platinum debit card, allowing you to deposit and withdraw money from your account quickly and easily. 

When you trade on margin, you can get access to cash by borrowing against securities in your account, up to 50% of what you have. A margin loan from Schwab not only allows you to take advantage of market opportunities that may come up, but can also help solve for immediate financial needs in a cost-effective way. Learn more about margin to see if this feature is right for you.
At Schwab, there are multiple ways to start investing. You can choose to handle trades on your own, or work with an advisor to help you plan, or even take advantage of robo-investing. Whichever option works best for you, Schwab has the tools and resources to help you reach your financial goals. Find out more about the different ways to invest, and get started today.
Contact
Ready to take the next step?