Access StreetSmart Edge® Over the Web
Cloud technology provides a way for traders to experience our premier software-based trading platform over the web.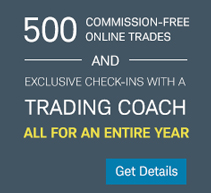 Overview
Software performance, web convenience
Take advantage of the cloud version of
StreetSmart Edge
for convenient web access to Schwab's most advanced and intuitive desktop trading application.
A new level of control for web traders
Experience web trading with all the advantages of our very best trading software. Create and edit multiple layouts. Customize tools and move them around. Expand the platform to multiple monitors. All with streaming, real-time data.
Works on a Mac and a PC
Don't limit your trading experience due to hardware compatibility issues. StreetSmart Edge in the cloud is accessed and used entirely over the web using a Mac or PC computer.
Access your trading anywhere
Schwab uses innovative cloud-based technology to run StreetSmart Edge from Schwab's servers, instead of on your computer. Access through Schwab.com means that you can get to your trading from home, work, or wherever.
Pick up where you left off
Your StreetSmart Edge in the cloud layout and tool preferences are saved automatically. So no matter how many computers you use, your custom settings are always exactly as you left them.

Need more information? View the System Requirements below.
StreetSmart Edge in the Cloud - System requirements for Windows® and Mac users:
StreetSmart Edge in the Cloud - System requirements for Windows® and Mac users:


Component
Minimum
Recommended
Operating System
PC for Windows 8 (Touch screens and tablets not certified), Windows 7, XP, Vista®, 2003, 2008, 2008R2, or Thin PC

Mac OS X 10.5 (32- and 64- bit) or higher
PC for Windows 8 (Touch screens and tablets not certified), Windows 7, XP, Vista®, 2003, 2008, 2008R2, or Thin PC

Mac OS X 10.5 (32- and 64- bit) or higher
Browser
Internet Explorer
Safari
Firefox
Internet Explorer
Safari
Firefox
Other
You may be required to install a Citrix® application to provide the secure connection to Schwab servers.

Please note:
System requirements are accurate as of June 1, 2015, and are subject to change.
With a qualifying net deposit of $50,000, earn 500 commission-free online trades and four premium support check-ins with a trading coach.
Offer valid for new clients who do not have a Charles Schwab & Co., Inc. ("Schwab") brokerage account (other than a Retirement Plan Services or Stock Plan Services account) and who open and make a qualifying net deposit into a retail brokerage account within 45 days of enrollment in the offer. Net deposits are assets deposited into the account minus assets withdrawn from the account and transferred out of Schwab. Only assets new to Schwab's retail division qualify; assets transferred from affiliates are excluded. Approximately one week after confirmation of your qualifying net deposit you will receive instructions on how to opt in to receive a quarterly call from a Customer Service Representative for Trading Services clients and the trades will be credited to your account. The trades will be applied only to the enrolled account and apply only to base equity, exchange-traded fund (ETF), and options commissions. Options per-contract, foreign transaction, exchange, and regulatory fees still apply. Only trades placed through Schwab.com, Schwab trading platforms, and Schwab Wireless are eligible. Trades will expire 365 days after being credited to your account and will not be applied to previously executed trades. No credit will be given for unexecuted trades.
Schwab reserves the right to change the offer terms or terminate the offer at any time without notice. This offer is limited to one per account, with no more than one account enrolled per client. No more than 500 trades per client may be received pursuant to all promotional offers in any 12-month period. This offer does not apply to brokerage accounts managed by independent investment advisors, the Schwab Global Account™, ERISA-covered retirement plans, certain tax-qualified retirement plans and accounts, or education savings accounts. This offer is not transferable, saleable, or valid in conjunction with other offers and is available to U.S. residents only. Employees, contractors, or persons similarly associated with Schwab or a Schwab affiliate; or their spouses; and employees of any securities regulatory organization or exchange are not eligible. Other restrictions may apply. Any taxes related to the offer are your responsibility.
Schwab Trading Services includes access to StreetSmart® trading platforms, the Schwab Trading Community, and priority access to Schwab trading specialists. Call 888-245-6864 to request access (a Schwab brokerage account is required). There are no fees to use Schwab Trading Services. Other account fees, optional data fees, fund expenses, and brokerage commissions may apply. Schwab reserves the right to restrict or modify access at any time. Access to electronic services may be limited or unavailable during periods of peak demand, market volatility, systems upgrades or maintenance, or for other reasons.
Investors should consider carefully information contained in the prospectus, including investment objectives, risks, charges and expenses. You can request a prospectusby visiting www.schwabetfs.com. or calling Schwab at 800-435-4000. Please read the prospectus carefully before investing.
Investment returns will fluctuate and are subject to market volatility, so that an investor's shares, when redeemed or sold, may be worth more or less than their original cost. Unlike mutual funds, shares of ETFs are not individually redeemable directly with the ETF.
Symbols and price and volume data shown here are for illustrative purposes only, and do not constitute a recommendation by Schwab to buy or sell a particular security.
Schwab does not recommend the use of technical analysis as a sole means of investment research.
Third-party news providers are not affiliated with Schwab. The information is presented as a service to Schwab clients, and Schwab makes no judgment or warranty with respect to accuracy, timeliness, completeness, or suitability of information. It is presented for general informational purposes only and should not be considered an individualized recommendation or personalized investment advice. Past performance is no guarantee of future results.
Schwab does not recommend the use of technical analysis as a sole means of investment research.
Recognia®, Inc. is not affiliated with Charles Schwab. Schwab does not endorse any of the content or features made available to you in Recognia's "Technical Insight" and "Strategy Builder" tools. Schwab does not recommend the use of technical analysis as a sole means of investment research.
Mac and Mac OS are trademarks of Apple Inc., registered in the U.S. and other countries.
Windows and Windows Vista are registered trademarks of Microsoft Corporation.
Citrix is a registered trademark of Citrix Systems, Inc.
Options carry a high level of risk and are not suitable for all investors. Certain requirements must be met to trade options. Multiple-leg options strategies will involve multiple commissions. Please read the Options Disclosure Document titled Characteristics and Risks of Standardized Options before considering any option transaction.