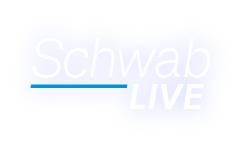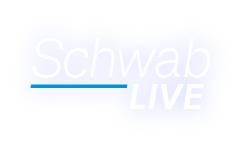 Upcoming Events
Our next
Schwab Live Event
November 15, 2018
Charting the Markets
Tuesdays & Thursdays
Access. Advice. Insights.
Schwab Live – November 15, 2018
1:00 - 5:00pm ET

Join us as we return to Times Square in New York City for another insightful Schwab Live special. Our panelists and special guests will discuss a variety of topics including the impact of the midterm elections on the market and what we've learned 10 years after the financial crisis. We will also take a deep dive look into recent market activity and some potential trading opportunities, and then cap the day off with a conversation between special guest David Gergen and Schwab's own Executive Vice President, Lisa Hunt.

From timely chart analysis to lessons focused on building specific skills, Schwab offers webcasts for traders of all experience levels.
Register for an upcoming weekly webcast that fits your schedule.
Become a Schwab Live Insider and never miss an event.
---
Note: We respect your privacy. By submitting the information above, you consent to Schwab using the information you provide to communicate with you and to provide more information about our products and services. Read more about online privacy at Schwab.
Disclosures
Schwab does not recommend the use of technical analysis as a sole means of investment research.
Investing involves risks, including the loss of principal invested.

The information from this event may reflect various viewpoints and opinions on the economy and the markets generally and the views expressed during the Presentation are those of the speakers only.

David Gergen is not affiliated with Charles Schwab & Co., Inc.