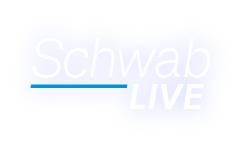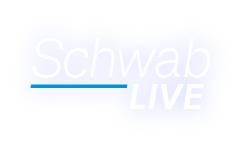 Upcoming Events
Our next
Schwab Live Event
March 12, 2019
Charting the Markets
Tuesdays & Thursdays
Access. Advice. Insights.
Schwab Live – March 12, 2019
Check back here for more details on this upcoming event.

From timely chart analysis to lessons focused on building specific skills, Schwab offers webcasts for traders of all experience levels.
Register for an upcoming weekly webcast that fits your schedule.
Become a Schwab Live Insider and never miss an event.
---
Note: We respect your privacy. By submitting the information above, you consent to Schwab using the information you provide to communicate with you and to provide more information about our products and services. Read more about online privacy at Schwab.
Disclosures
Schwab does not recommend the use of technical analysis as a sole means of investment research.
Investing involves risks, including the loss of principal invested.

The information from this event may reflect various viewpoints and opinions on the economy and the markets generally and the views expressed during the Presentation are those of the speakers only.

David Gergen, Farnoosh Torabi, Adam Johnson and Jeff Kilburg are not affiliated with Charles Schwab & Co., Inc.