Why New Reforms Make Chinese Stocks Attractive
Investors should reconsider China based on its far-reaching reforms and discounted stock valuations. 
More Investing Insights
Not ready yet?
Get expert investing insights without opening an account.

The Schwab Center for Financial Research is a division of Charles Schwab & Co., Inc.

Options carry a high level of risk and are not suitable for all investors. Certain requirements must be met to trade options through Schwab. Writing uncovered options involves potentially unlimited risk. Covered calls provide downside protection only to the extent of the premium received and limit upside potential to the strike price plus premium received. With long options, investors may lose 100% of funds invested. Multiple-leg options strategies will involve multiple commissions. Spread trading must be done in a margin account. Please read the Options Disclosure Document titled Characteristics and Risks of Standardized Options before considering any option transaction.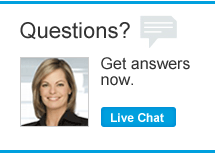 New to Investing?
More Insights