Trading Insights
Knowing more starts here
Schwab's trading specialists answer your trading questions and provide the latest commentary and insights.
Randy Frederick
Lee Bohl
Kevin Horner
Lou Mercer
Schwab Live
Randy Frederick
Vice President of Trading and Derivatives
Randy's Weekly Trading Outlook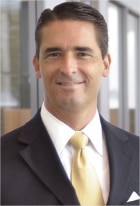 Randy's passion for client education and market analysis come together in his timely articles, educational blogs, and weekly video series "Schwab Market Snapshot".
Lee Bohl
Charted Market Technician
Midweek Market Trend

Kevin Horner
Senior Specialist, Trading Services Education

Lou Mercer
Trading Solutions Regional Manager for Northern California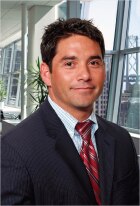 Lou joined Schwab in 1998. His primary responsibility is to educate traders about the tools and services that Schwab provides. He conducts local seminars on educational topics, including risk management, technical analysis, profit taking strategies, options trading, and trading software.
---
Schwab trading specialists broadcast live online to assess current market conditions, discuss trading strategies, and answer questions directly from traders—maybe even yours.
Schwab's trading specialists
answer your trading questions and provide the latest commentary and insights.
Randy Frederick
Managing Director of Trading and Derivatives at Schwab
Have a question for Randy?
Schwab's trading specialists
answer your trading questions and provide the latest commentary and insights.
Lee Bohl
Charted Market Technician
Schwab's trading specialists
answer your trading questions and provide the latest commentary and insights.
Kevin Horner
Senior Specialist, Trading Services Education
Schwab's trading specialists
answer your trading questions and provide the latest commentary and insights.
Lou Mercer
Trading Solutions Regional Manager for Northern California
Weekly Market Perspectives
How Could the Items on the Republican Agenda Impact Investors?
January 17, 2017
RANDY FREDERICK: With a new Congress already in place and President-Elect Trump due to be inaugurated at the end of this week, Mike Townsend, Schwab's vice president of legislative and regulatory affairs, joins me for the January 17th Schwab Market Snapshot to discuss which items on the packed Republican agenda will impact investors the most. Welcome back, Mike.

MIKE TOWNSEND: Great to be with you, Randy.

RANDY: So, Mike, let's begin with the issue that the Republicans seem to have pushed to the very top of their agenda, and that is repealing the Affordable Care Act. Now, this was President Obama's signature piece of legislation. Can the Republicans really just wipe it out that quickly?

MIKE: Well, Randy, the "repeal" part is the easy part, and, in fact, the Congressional Republicans have already taken the first steps towards repeal. Last week, they passed a procedural vote that laid out the path for repealing the Affordable Care Act, but it's the "replace" that is going to be the real challenge. There just isn't a consensus plan on the Republican side for what to replace the Affordable Care Act with. And until that happens, it's going to be very difficult to get something done. President-Elect Trump has put a lot of time pressure on Republicans. He wants something done by February. House Speaker Paul Ryan has said maybe it's going to be done in the first 100 days as a more realistic timeframe. But until the two sides can come together and figure out exactly what the plan is to replace it with, it's going to be difficult to get this to an end game.

RANDY: Well, now, another issue that's on everyone's mind is tax reform. There was a lot of talk during the campaign about completely rewriting the Tax Code, and, of course, that's something that hasn't happened since President Reagan. Do you really think that that can happen, and, if so, how will tax reform impact investors?

MIKE: Well, I think we have the stars aligned for probably the best shot at a comprehensive tax reform bill in 30 years. Donald Trump and the Republicans on Capitol Hill are pretty aligned on some of the big principles—corporate tax cut, cutting the individual tax rates, and reducing the brackets from seven down to three. Repealing the estate tax, getting rid of the Alternative Minimum Tax, and repealing that Net Investment Income Tax that was part of the Affordable Care Act—it's the 3.8% surtax on investment income for wealthier filers. But after that, when you get into the details, it gets much more complicated. There are literally thousands of tax deductions and credits, and every one of those has some sort of constituency that supports it and wants to preserve it. So members of Congress really feel that push and pull, and designing the details of the bill is going to be really a big challenge. So we'll have to watch how that plays out as they put together a bill here in the next month or so.

RANDY: Well, now, another issue that's a really hot item is financial regulatory reform. As most people know, the Dodd-Frank Act was put into place to make sure that we never have another financial meltdown like we had in 2008. But the Republicans want to get rid of that one, too. So do you think that will happen, and if it does, won't that increase the risk in the financial system again?

MIKE: Well, with financial regulation the President-Elect is going to have a lot of influence in a couple of ways. First off, he has to appoint a number of financial regulators. There are three vacancies at the SEC, there are three vacancies at the CFPC, the Commodity Futures Trading Commission, and there are two vacancies at the Federal Reserve Board of Governors. So he's going to be able to appoint people who can shape financial regulation for years to come. Then there's this effort to repeal parts, at least, of the Dodd-Frank Act. Republicans on Capitol Hill want to reign-in the Consumer Financial Protection Bureau, they want to make it harder for regulators to designate companies as systemically risky. But, again, drawing together all the plans and producing a piece of legislation that can do that is going to be tricky and take a little bit of time. So I expect that will take maybe a few months before that bill comes together and is finalized for the American people to review.

RANDY: Okay. Now, my last question for you is about infrastructure spending. President-Elect Trump talked about spending up to a trillion dollars on infrastructure, but now the Republicans seemed to have pushed that particular topic to the back burner. What happened on that one?

MIKE: You know, there's a lot of bipartisan consensus that we need to spend money to repair bridges and roads and tunnels and ports. But, again, it's the details and actually pulling together a piece of legislation that does that. President-Elect Trump has talked about maybe using tax credits instead of a big spending package. That has confused some Republicans who aren't sure whether that's the right way to go. The other big factor here is there are a lot of Republicans that are very worried about increasing the federal deficit, and that this package will have the effect of doing that. President-Elect Trump may be not as concerned about the deficit, but that tension is going to play out as the package is developed. And it's delayed the package for now probably behind some of these other issues that we've talked about, so we'll be looking for that probably later in the year.

RANDY: Thank you so much for your insight and perspective, Mike, as always. You can read more of Mike's Washington Insights on Schwab.com. You can follow me on Twitter @RandyAFrederick. We'll be back again. Until next time, invest wisely. Own your tomorrow.
Important Disclosures
The information provided here is for general informational purposes only and should not be considered an individualized recommendation or personalized investment advice. Please note that this content was created as of the specific date indicated and reflects the author's views as of that date. It will be kept solely for historical purposes, and the author's opinions may change, without notice, in reaction to shifting economic, business, and other conditions.

Data contained herein from third party providers is obtained from what are considered reliable sources. However, its accuracy, completeness or reliability cannot be guaranteed. Supporting documentation for any claims or statistical information is available upon request.

The policy analysis provided by the Charles Schwab & Co., Inc., does not constitute and should not be interpreted as an endorsement of any political party.

Schwab does not provide tax advice. Clients should consult a professional tax advisor for their tax advice needs.

Past performance is no guarantee of future results and the opinions presented cannot be viewed as an indicator of future performance.

©2017 Charles Schwab & Co., Inc. ("Schwab"). All rights reserved. Member SIPC (TKTK). (0117-TEVR).
CNBC Trading Nation
Unique Market Perspectives from CNBC "Trader Coaches", Updated Daily
DISCLOSURE
This material was prepared by an independent third party that is not affiliated with Schwab. Schwab does not edit or endorse any of this material and is not responsible for its content.
Featured Content
Want to know how to choose stocks? Start Here.
Featured Content
Want to know how to choose stocks? Start Here.
Important Disclosures
Options carry a high level of risk and are not suitable for all investors. Certain requirements must be met to trade options through Schwab. Please read the options disclosure document titled "Characteristics and Risks of Standardized Options." Supporting documentation for any claims or statistical information is available upon request.

Multiple-leg options strategies will involve multiple commissions. Covered calls provide downside protection only to the extent of the premium received and limit upside potential to the strike price plus premium received.

Schwab does not recommend the use of technical analysis as a sole means of investment research.

Investors in ETFs should consider carefully information concerned in the prospectus, including investment objectives, risks, charges and expenses.
You can request a prospectus by calling 800-435-4000. Please read the prospectus carefully before investing. Investors in Closed-End Funds please note that since these securities are not continuously offered, there may be no prospectus available.
Investment returns will fluctuate and are subject to market volatility, so that an investor's shares, when redeemed or sold, may be worth more or less than their original cost. Unlike mutual funds, shares of ETFs are not individually redeemable directly with the ETF. Shares are bought and sold at market price, which may be higher or lower than the net asset value (NAV).

International investments are subject to additional risks such as currency fluctuation, geopolitical risk and the potential for illiquid markets.
With a qualifying net deposit of $100,000, earn 500 commission-free online trades.

Offer valid for individuals who make a qualifying net deposit into a Charles Schwab & Co. Inc. ("Schwab") retail brokerage account within 45 days of enrollment in the offer. Net deposits are assets deposited into the enrolled account minus assets withdrawn from the account and transferred out of Schwab. Only assets new to Schwab qualify; assets transferred from affiliates other than Schwab Retirement Plan Services, Inc. and Schwab Retirement Plan Services Company are excluded. The trades will be credited to the enrolled account within approximately one week of confirmation of your qualifying net deposit. Trades apply only to base equity, exchange-traded fund (ETF), and options commissions and options per- contract fees up to 20 contracts per trade (standard per-contract fees apply for additional contracts). Foreign transaction, exchange, and regulatory fees still apply. Only trades placed through Schwab.com, Schwab trading platforms, and Schwab Wireless are eligible. Trades will expire 365 days after being

credited to your account and will not be applied to previously executed trades. No credit will be given for unexecuted trades.

Schwab reserves the right to change the offer terms or terminate the offer at any time without notice. This offer is limited to one per account, with no more than one account enrolled per client. No more than 500 trades per client may be received pursuant to all promotional offers in any 12-month period. This offer does not apply to brokerage accounts managed by independent investment advisors or enrolled in an advisory service, the Schwab Global Account ™, ERISA-covered retirement plans, certain tax-qualified retirement plans and accounts, or education savings accounts. This offer is not transferable, saleable, or valid in conjunction with any other offer and is available to U.S. residents only. Employees, contractors, or persons similarly associated with Schwab or a Schwab affiliate; or their spouses; and employees of any securities regulatory organization or exchange are not eligible. Other restrictions may apply. Recent IRS guidance may impact your ability to make more than one IRA to IRA rollover in a one-year period. Any taxes related to the offer are your responsibility.