Pricing for Online Traders
Equities Pricing
Flat pricing per executed online trade of stocks and
non-Schwab OneSource ETFs.
Options Pricing
Per contract + $8.95 options commission on single and multi-leg orders, including spreads, straddles, and rollouts.
Schwab ETF OneSource™ Pricing
Clients can trade over 175 ETFs commission-free online through Schwab ETF OneSource™.1
Want to see all the details? View Schwab's full commission schedule.
Schwab Trading Services
Tools, education and support at a competitive price
Bring your trading to Schwab and receive all the benefits of our popular Schwab One® brokerage or IRA account, plus:
Call us at 888-245-6864 today to see how easy it is to set up your account and get up and running on our intuitive trading software, ensuring you don't miss a trade.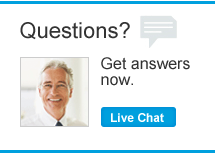 Related Links
†Restrictions apply: The $8.95 flat commission does not apply to foreign stock transactions, large block transactions requiring special handling, employer negotiated commission schedules applicable to equity compensation transactions, or restricted stock transactions. Foreign ordinary shares that trade online in the U.S. over-the-counter (OTC) market and do not settle in the U.S. will have a $50 foreign transaction fee added to the cost of the transaction. All broker-assisted and automated phone trades are subject to service charges. A minimum deposit of $1,000 is required to open most Schwab brokerage accounts. Waivers may apply. See the Charles Schwab Pricing Guide for details. Employee equity compensation transactions are subject to separate commission schedules.

Options carry a high level of risk and are not suitable for all investors. Certain requirements must be met to trade options. Covered calls provide downside protection only to the extent of the premium received and limit upside potential to the strike price plus premium received. With long options, investors may lose 100% of funds invested. Multiple-leg options strategies will involve multiple commissions. Please read the Options Disclosure Document titled Characteristics and Risks of Standardized Options before considering any option transaction.
1. Conditions Apply: Trades in ETFs available through Schwab ETF OneSource™ (including Schwab ETFs™) are available without commissions when placed online in a Schwab account. Service charges apply for trade orders placed through a broker ($25) or by automated phone ($5). An exchange processing fee applies to sell transactions. Certain types of Schwab ETF OneSource transactions are not eligible for the commission waiver, such as short sells and buys to cover (not including Schwab ETFs). Schwab reserves the right to change the ETFs we make available without commissions. All ETFs are subject to management fees and expenses. Please see Charles Schwab pricing guide for additional information.
Investors should consider carefully information contained in the prospectus, including investment objectives, risks, charges and expenses. You can request a prospectus by visiting www.schwabetfs.com. or calling Schwab at 800-435-4000. Please read the prospectus carefully before investing.
Charles Schwab & Co., Inc. receives remuneration from third-party ETF companies participating in Schwab ETF OneSource™ for record keeping, shareholder services and other administrative services, including program development and maintenance.
Third-party Schwab ETF OneSource shares purchased may not be immediately marginable at Schwab.
Investment returns will fluctuate and are subject to market volatility, so that an investor's shares, when redeemed or sold, may be worth more or less than their original cost. Unlike mutual funds, shares of ETFs are not individually redeemable directly with the ETF. Shares are bought and sold at market price, which may be higher or lower than the net asset value (NAV).
Schwab ETFs are distributed by SEI Investments Distribution Co. (SIDCO). SIDCO is not affiliated with Charles Schwab & Co., Inc.

System availability and response times are subject to market conditions and mobile connection limitations. Trades received outside normal market hours will be entered the next business day.
Schwab Trading Services (formerly known as Active Trader or Active Trading services) includes access to StreetSmart® trading platforms, the Schwab Trading Community, and priority access to Schwab trading specialists. Call 888-245-6864 to request access (a Schwab brokerage account is required). Schwab reserves the right to restrict or modify access at any time.