Schwab offers a variety of products available for trading online, plus choices for your long-term investing needs.
Stocks
At Schwab, you'll have access to all the major exchanges and something more: fast, complete fills on your securities trading order with potential price improvements.
Options
Whether you trade simple options or pursue complex, multi-leg strategies, you'll find the tools and support you need – all at low per-contract commissions.
Exchange-Traded Funds
With Schwab's own commission-free ETFs, plus hundreds of third-party ETFs, Schwab is the place to trade ETFs. Advanced screeners and ratings tools make it easier to find and evaluate ETFs that fit your strategy.
Futures
Trade futures at optionsXpress. Take advantage of greater leverage and a more efficient use of capital with futures trading tools and resources available at optionsXpress.
Global Trading
Expand the scope of your trading by leveraging the depth and breadth of Schwab's trading services. Trade in 30 countries using our robust foreign stock research and support from our global investing specialists.
Other Products
Buy and sell mutual funds, CDs, money market funds, bonds, fixed income, annuities, and more.
Explore Schwab's trading resources with a free Guest Pass.
Sign up now
>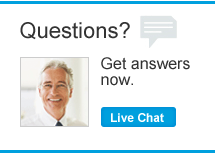 Related Links
Exchange Traded Funds investment returns will fluctuate and are subject to market volatility, so that an investor's shares, when redeemed or sold, may be worth more or less than their original cost. Unlike mutual funds, shares of ETFs are not individually redeemable directly with the ETF. Investors should consider carefully information contained in the prospectus, including investment objectives, risks, charges, and expenses. You can obtain a prospectus for Schwab's own ETFs by visiting www.schwabetfs.com or by calling 1-800-435-4000. Please read the prospectus carefully before investing.
Options carry a high level of risk and are not suitable for all investors. Certain requirements must be met to trade options through Schwab. Covered calls provide downside protection only to the extent of the premium received and limit upside potential to the strike price plus premium received. With long options, investors may lose 100% of funds invested. Multiple-leg options strategies will involve multiple commissions. Please read the Options Disclosure Document titled Characteristics and Risks of Standardized Options.
Futures trading carries a high level of risk and is not suitable for all investors. Certain requirements must be met to trade futures. Please read the Risk Disclosure Statement for Futures and Options before considering any futures transactions.
International investing poses special risks including currency fluctuation, economic and political risks not found in investments that are solely domestic.