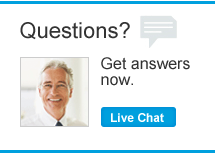 Related Links
Options carry a high level of risk and are not suitable for all investors. Certain requirements must be met to trade options through Schwab. Covered calls provide downside protection only to the extent of the premium received and limit upside potential to the strike price plus premium received. With long options, investors may lose 100% of funds invested. Multiple-leg options strategies will involve multiple commissions. Please read the Options Disclosure Document titled Characteristics and Risks of Standardized Options.
Third-party news providers are not affiliated with Schwab. The information is presented as a service to Schwab clients, and Schwab makes no judgment or warranty with respect to accuracy, timeliness, completeness, or suitability of information. It is presented for general informational purposes only and should not be considered an individualized recommendation or personalized investment advice. Past performance is no guarantee of future results.
Schwab Trading Services (formerly known as Active Trader or Active Trading services) includes access to StreetSmart® trading platforms, the Schwab Trading Community, and priority access to Schwab trading specialists. Call 888-245-6864 to request access (a Schwab brokerage account is required). Schwab reserves the right to restrict or modify access at any time.