Gain financial market insights from Schwab and industry experts. Participate in upcoming online events, and view webcasts that feature Schwab experts discussing a wide range of investing topics.
As bull market continues to confound skeptics, Liz Ann Sonders shares insights on positive drivers propelling it and discusses what's keeping the "wall of worry" intact.
Kathy Jones shares her 2014 outlook for the fixed income market and considers impact of Fed's tapering, heightened volatility, and road to higher interest rates.



.



Liz Ann delves into the relationship between the economy and the stock market and how she uses economic indicators to develop her market analysis.
Liz Ann Sonders and Windhaven's Stephen Cucchiaro discuss expectations for U.S. economy and markets, and their insights on emerging markets, especially China, and commodities.
Michael Townsend considers the upcoming battle to increase the debt ceiling, the prospects for tax reform, and the latest regulatory developments in Washington as well as mid-year elections.
The Schwab Center for Financial Research is a division of Charles Schwab & Co., Inc.

Windhaven Investment Management, Inc. ("Windhaven") is an affiliate of Charles Schwab & Co., Inc., ("Schwab").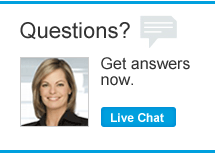 Quick Links