Gain financial market insights from Schwab and industry experts. Participate in upcoming online events, and view webcasts that feature Schwab experts discussing a wide range of investing topics.
Does an economic pickup suggest an acceleration in money velocity and a possible inflation scare; as well as a reassessment of the timing of Fed rate hikes?
Low interest rates fueled this year's bond rally. What is the outlook for interest rates in 2014 and beyond, and what sectors and strategies should investors consider?
.
Michael Townsend shares perspective on key Congressional issues, including taxes, news on Fannie Mae and Freddie Mac, vacancies at the Fed and the increased focus on high-frequency trading.
Liz Ann delves into the relationship between the economy and the stock market and how she uses economic indicators to develop her market analysis.
The Schwab Center for Financial Research is a division of Charles Schwab & Co., Inc.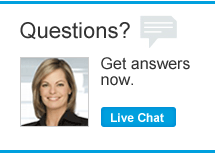 Quick Links