Gain financial market insights from Schwab and industry experts. Participate in upcoming online events, and view webcasts that feature Schwab experts discussing a wide range of investing topics.
Lots of chatter, but few signs to support concerns of a major market top or a bubble that's set to burst.
Kathy Jones discusses the rocky road to higher interest rates and offers ideas for navigating your bond portfolio through this challenging interest rate cycle.
.
Liz Ann delves into the relationship between the economy and the stock market and how she uses economic indicators to develop her market analysis.
When interest rates rise, there is potential for both risk and opportunity. Hear ideas on positioning your fixed income investments to be ready for a rate change.
The Schwab Center for Financial Research is a division of Charles Schwab & Co., Inc.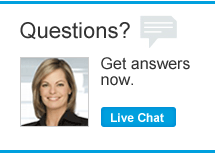 Quick Links