Gain financial market insights from Schwab and industry experts. Participate in upcoming online events, and view webcasts that feature Schwab experts discussing a wide range of investing topics.
Liz Ann Sonders discusses the possibilities for sustained economic growth and gives her stock market outlook in light of seasonal tendencies, valuations and investor sentiment.
.
The Fed's monetary policy is expected to start transitioning soon. What steps can you take to prepare your bond portfolio?
.
The Schwab Center for Financial Research is a division of Charles Schwab & Co., Inc.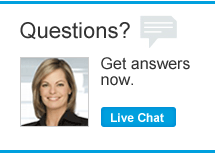 Quick Links