Gain financial market insights from Schwab and industry experts. Participate in upcoming online events, and view webcasts that feature Schwab experts discussing a wide range of investing topics.
Liz Ann Sonders considers what's holding the U.S. markets in a sideways pattern, looking both globally and in the U.S., and whether we're in a speculative phase for stocks.

Jeffrey Kleintop discusses the most globally balanced economic growth environment in five years and considers the shifts in politics, trade, and the rebound in mergers and acquisitions.

With a potential rate hike by the Federal Reserve on the horizon, join Kathy Jones as she discusses the risks and potential opportunities that come with a shift in policy.
The Schwab Center for Financial Research is a division of Charles Schwab & Co., Inc.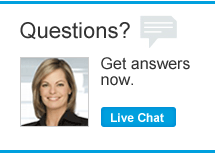 Quick Links