Learn at your convenience. View one of our recorded presentations on a range of topics.  Or, if you are looking to enhance your trading skills and knowledge, sign up for a live online workshop led by a Schwab active trading professional.
For complete information, including expenses and potential risks on a specific exchange-traded fund, please call your Schwab representative at 800-435-4000 for a prospectus. Please read the prospectus carefully before you invest.
Some specialized exchange-traded funds can be subject to additional market risks. Investment returns will fluctuate and are subject to market volatility, so that an investor's shares, when redeemed or sold, may be worth more or less than their original cost.
Diversification strategies do not assure a profit and do not protect against losses in declining markets.
The information on this website is for educational purposes only. It is not intended to be a substitute for specific individualized tax, legal or investment planning advice. Where specific advice is necessary or appropriate, consult with a qualified tax advisor, CPA, financial planner or investment manager.
Schwab does not provide legal, tax or compliance advice. Consult professionals in these fields to address your specific circumstance.
Distributions from retirement accounts before the age of 59½ may result in a 10% early withdrawal penalty. Where specific advice is necessary or appropriate, Schwab recommends consultation with a qualified tax advisor or CPA.

Investing involves risk including loss of principal. Investment strategies cannot guarantee a profit or protect against loss in declining markets and may not be suitable for everyone. Presentations are informational and should not be considered as personalized investment advice or recommendations.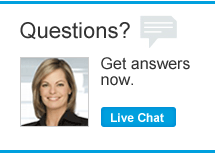 Quick Links