Be part of the Conversation with Schwab Specialists
Join a live stream of Schwab's Trading Services specialists as they share their perspectives on current events, emerging market trends, and timely trade ideas. They'll even take time to answer questions submitted directly by traders like you.
Tune in November 3rd for commentary on:
• The Presidential election season and its effect on the markets
• Interesting opportunities from emerging sectors and industries
• Potential changes to interest rates
• Market trends you can act on
And insights from special guests:
• Theresa Carey, Freelance writer and author of Digital Investor column at Barron's
• Adam Johnson, Founder and Author of Bullseye Brief
• Scott Redler, Chief Strategic Officer, T3live.com
• Stacey Gilbert, Head of Derivative Strategy at Susquehanna Financial Group
Take a look behind the scenes
Meet our trading specialists

Randy Frederick
Vice President of Trading and Derivatives
Randy, a respected industry veteran with more than 25 years of experience, writes blogs and educational articles for Schwab's website and client newsletters. He is one of the early architects of Schwab's options trading platforms and analytics tools. What he enjoys most about his job is the overlap between his personal passion for trading and the markets, and the research, analysis, education, and PR that his role at Schwab requires.
View recent market commentary from Randy >

Lou Mercer
Trading Solutions Regional Manager for Northern California
Part of the Schwab family since 2006, Lou focuses on helping traders find the solutions they need to move their trading skills forward. He conducts local seminars on educational topics, including risk management, technical analysis, profit taking strategies, options trading, and trading software. He's passionate about helping traders find the solutions they need to move their trading skills forward.

Kevin Horner
Senior Specialist, Trading Services Education
With over 19 years at Schwab, Kevin focuses on helping clients develop and hone their trading skills. The most gratifying part of his job is showing people how to filter through the noise of the market to better understand how their own emotions can affect their trading success.

Lee Bohl
Market Manager, Chartered Market Technician
Lee Bohl has over 30 years of investment experience and is a Chartered Market Technician. He leads a weekly Schwab webinar called Charting the Markets where he provides market analysis and answers trading questions in real time. While he has been in involved in many facets of the brokerage industry, he currently focuses primarily on technical analysis, trading strategies, and trading software.
View articles and commentary from Lee >

Kathy Jones
Senior Vice President, Chief Fixed Income Strategist
Kathy Jones is responsible for interest rate and currency analysis, as well as Fixed Income education for investors at Schwab. Jones has covered global bond, foreign currency and commodity markets extensively throughout her career as an investment analyst and strategist, working with both institutional and retail clients.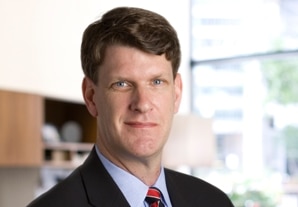 Michael T. Townsend
Vice President of the Office of Legislative and Regulatory Affairs
With Schwab since 2000, Michael analyzes legislative and regulatory proposals to determine how they would affect individual investors, retirement plan participants, and investment advisers. He also handles a variety of policy issues and is responsible for development and implementation of the firm's public policy communications strategy.
Become a Schwab Live Insider and never miss an event.
---
Note: We respect your privacy. By submitting the information above, you consent to Schwab using the information you provide to communicate with you and to provide more information about our products and services. Read more about online privacy at Schwab.
Schwab Live: Conversations
featuring renowned political statistician and Founder of FiveThirtyEight,
Nate Silver
Wednesday, November 9th.
Register Now >
Disclosures
Nate Silver is not affiliated with Charles Schwab and Co. Inc.

Theresa Carey, Adam Johnson, Scott Redler and Stacey Gilbert are not affiliated with Charles Schwab & Co. Inc.

Options carry a high level of risk and are not suitable for all investors. Certain requirements must be met to trade options through Schwab. Covered calls provide downside protection only to the extent of the premium received and limit upside potential to the strike price plus premium received. With long options, investors may lose 100% of funds invested. Multiple-leg options strategies will involve multiple commissions. Please read the Options Disclosure Document titled Characteristics and Risks of Standardized Options.