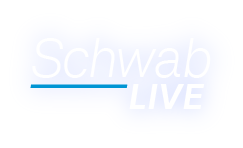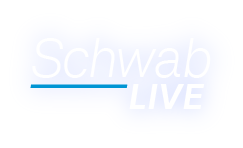 Upcoming Events
Schwab Live: An Interview with Tom Brokaw
September 14, 2017
Schwab Live -
Spotlight on Today's Market:
August 7, 2017 -
1:30 - 3:30 ET
Access. Advice. Insights.
Schwab Live: An Interview with Tom Brokaw – September 14, 2017
Best-selling author and former anchor of NBC Nightly News Tom Brokaw discusses American economic and social changes over the past 50 years, along with his thoughts about the future.
Check back here for more updates on this event.
Schwab Live Spotlight on Today's Market – August 7, 2017
1:30 ET / 10:30 PT Trader Talk in Today's Market with Kevin Horner & Michael Schmidt

2:30 ET / 11:30 PT Finding Covered Calls and Cash-Secured Puts in Today's Market with Nina Milovac & James Rouzan

3:30 ET / 12:30 PT Cycles & Seasonalities in the Stock Market with Lee Bohl & Lou Mercer
From timely chart analysis to lessons focused on building specific skills, Schwab offers webcasts for traders of all experience levels.
Register for an upcoming weekly webcast that fits your schedule.
Become a Schwab Live Insider and never miss an event.
---
Note: We respect your privacy. By submitting the information above, you consent to Schwab using the information you provide to communicate with you and to provide more information about our products and services. Read more about online privacy at Schwab.
Disclosures
Schwab does not recommend the use of technical analysis as a sole means of investment research.

Tom Brokaw is not affiliated with Charles Schwab and Co. Inc.