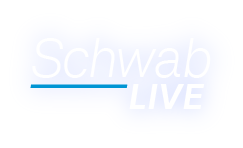 Access. Advice. Insights.
Schwab Live Special Trading Event – December 13, 2017
3:00 pm – 7:00 pm ET
Check back here for more updates on these events.
From timely chart analysis to lessons focused on building specific skills, Schwab offers webcasts for traders of all experience levels.
Register for an upcoming weekly webcast that fits your schedule.
Become a Schwab Live Insider and never miss an event.
---
Note: We respect your privacy. By submitting the information above, you consent to Schwab using the information you provide to communicate with you and to provide more information about our products and services. Read more about online privacy at Schwab.
Disclosures
Options carry a high level of risk and are not suitable for all investors. Certain requirements must be met to trade options through Schwab. Covered calls provide downside protection only to the extent of the premium received and limit upside potential to the strike price plus premium received. Please read the options Disclosure Document titled "Characteristics and Risks of Standardized Options" before considering any option transaction. Supporting documentation for any claims or statistical information is available upon request.

Multiple leg options strategies will involve multiple commissions.

Schwab does not recommend the use of technical analysis as a sole means of investment research.
Investing involves risks, including the loss of principal invested.

The information from this event may reflect various viewpoints and opinions on the economy and the markets generally and the views expressed during the Presentation are those of the speakers only.
Investing involves risks, including the loss of principal invested.

Stacey Gilbert, Susquehanna Financial Group, and CNBC are not affiliated with Charles Schwab & Co., Inc.